Reviews


Thank you all for your kind words!



Gwen has accomplished what modern medicine has failed to do: stop our mother's debilitating stress headaches. Her gentle, therapeutic approach has helped our 85-year-old mom heal and adapt to new surroundings. And Gwen has done it all with a kindness and compassion that is second to none. She is truly the best!
Jack Kelley

"Gwen and I are both Massage Therapists and we have been trading services for these past four years. Last year I trained for and completed the Lake Placid Ironman. I came to Gwen for work throughout the whole process and I liked that she could be very specific with her work, sometimes spending an entire session on my hips if needed. My body has been blessed to have her focused and knowledgeable work. Thank you Gwen."


Virginia Touhey, LMT




"Nobody lied. All the reviews are true. This was the best message I have ever had. Cannot wait until my next appointment."
Jim King


"When we moved to the Saratoga Springs area we were looking for an LMT because we love to have regular treatments. After finding Gwen we figured out we were really lucky. Now we are in our 4th year with her. She always takes care of our needs. Each session is a treat for our bodies and souls."
Thomas and Kerstin Beeg



"Seeing Gwen was one of the highlights of my week over this past year, a
moment's break from busyness filled with luxurious and effective bodywork,
good and measured conversation, and an overall full-on relaxing
environment. Gwen is acutely attentive to specific needs, leaving you
calmed, rejuvenated, and looking forward to the next time."
Pierre
Powered by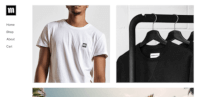 Create your own unique website with customizable templates.